Rogue Creamery Labels and Designs
Rogue Creamery
I designed the honey labels for the Creamery's dairy – Rogue Dairy Farms – and a newspaper ad for the retail store. Worked directly with the owner on design and with other employees for the look and feel of the labels and ad. Was given flexibility to create unique designs. Utilized colors and original artwork to make the products standout and be appealing to catch the attention of the customer.
I happily still make labels and designs when they need me.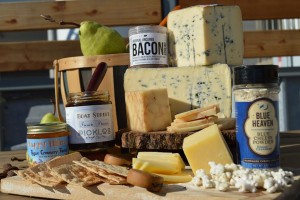 The honey I worked on was featured in Better Home and Gardens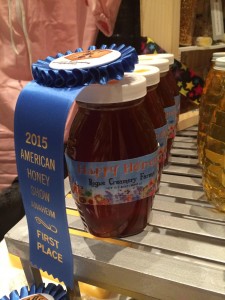 The Honey I worked on won American Honey 1st place in Anaheim.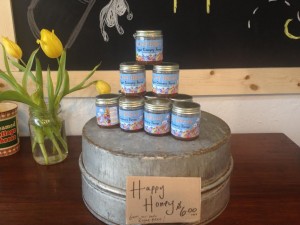 Honey being sold in the store.

2016 – current label

2014 – 2015 Label
Here is the label that I designed from start to finish for Rogue Creamery. I hand painted each flower from pictures that I took from around Rogue Creamery Farms where the bees are located. I also came up with the name for the honey which is now trade marked for Rogue Creamery.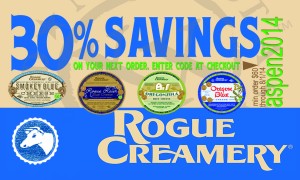 I redesigned the coupon for an upcoming show.

Created and designed a Letter Head for Palace Farms.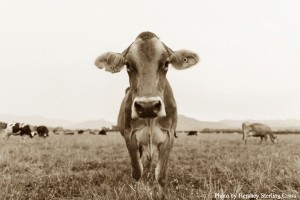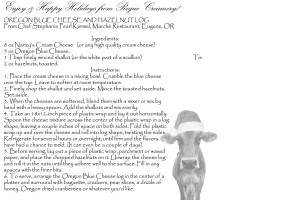 Front and back 2015 Holiday Card.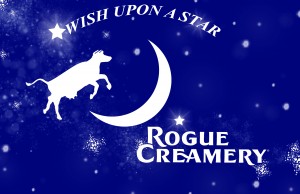 Designed and Created 2014 Christmas wrapping Paper.